The Dying & The Dead (Image Comics)
Jonathan Hickman (w) Ryan Bodenheim (a)
When I saw this comic solicited in Previews a couple of months back there were a number of things that attracted me to ordering this title. Firstly you can't go wrong with Jonathan Hickman as a writer and the art by Ryan Bodenheim was quite exquisite. Add to this a story based on conspiracy, hidden bases in the mountains with world war two style planes still in use (the ME 262 is quite a distinctive design) and I was sure this would be a worthwhile read.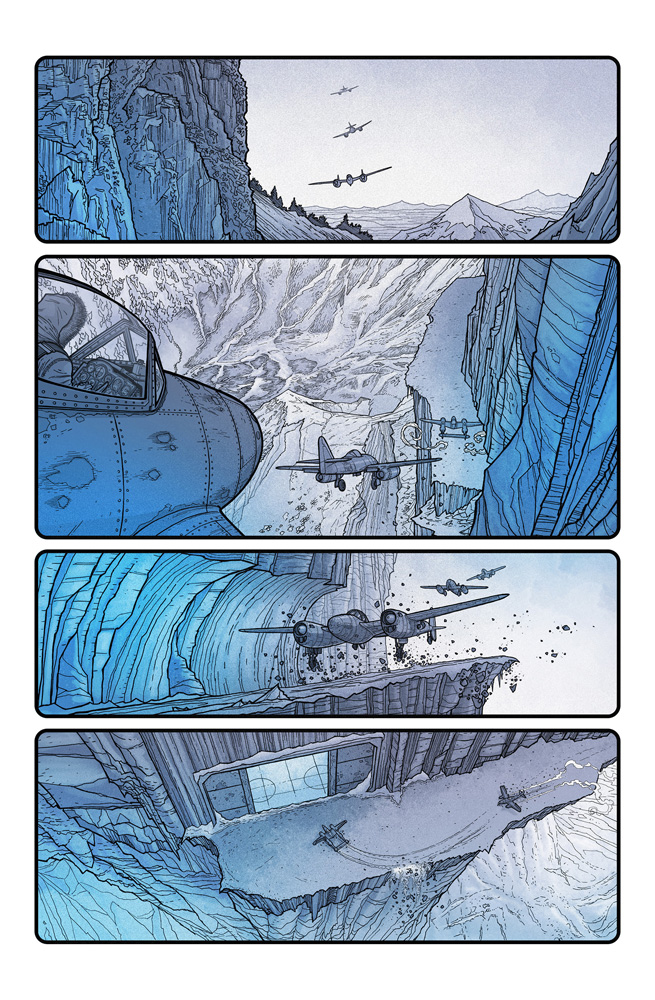 The solicitation read:
The adventures begins in THE DYING AND THE DEAD #1 when a murder at a wedding sets off a series of reactions, unravelling secrets hundreds of years old. At great cost, a man with a dying wife is given the opportunity to save her. A lost tribe is reborn in another time. Seemingly unconnected events that force relics from the Greatest Generation to come together for one last hurrah.
Having now read this over sized introductory issue (which runs to 60 pages) I was not disappointed. Much remains to be revealed in what will be a big "Indiana Jones" style adventure that brings us into contact with those who apparently on this Earth whilst "we were still close to apes" who are seemingly unable to deal with a threat that appears to have started from within their ranks.
And there seem to be clones.
If only there were more comics like this.
Highly, and I do mean highly recommended.