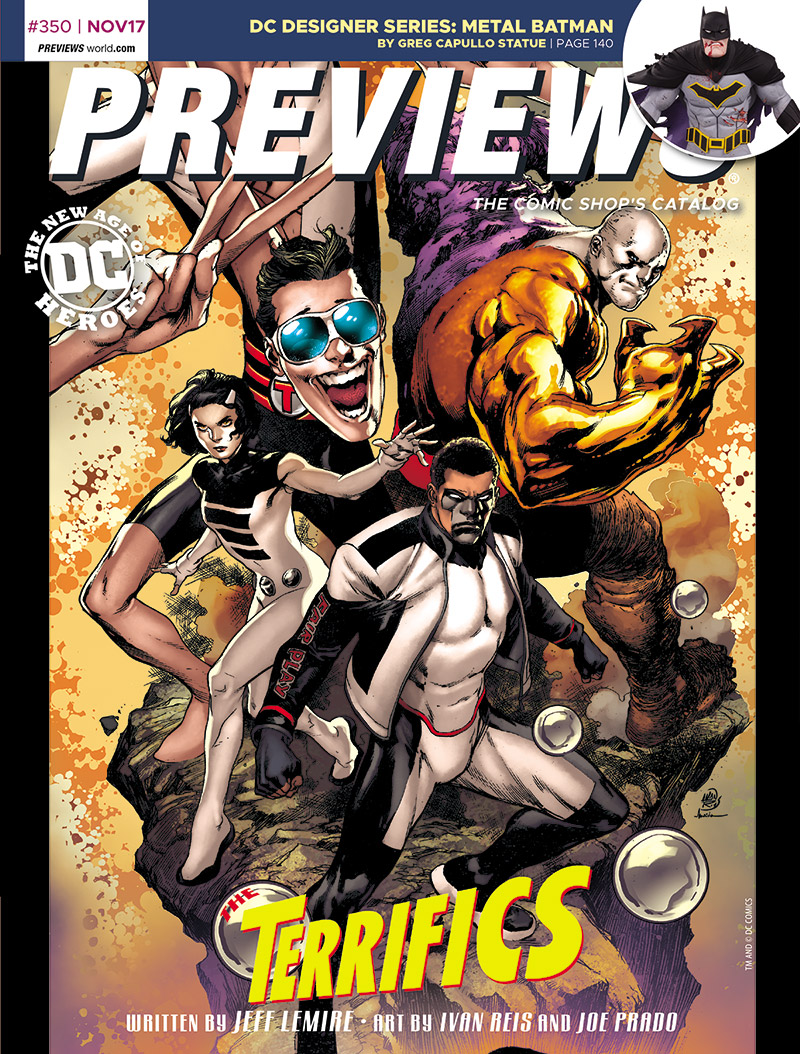 A little later than usual as I have yet to send in my own order for the latest issue of Previews but here we go with a few picks from the hundreds of comic available from January 2018.
As you can see from the cover Plastic Man is back along with Metamorpho (one of my favourites from the sixties but on the downside they are teamed up with Mr Terrific who I last saw stranded in an alternative universe where Darkseid destroyed Earth Two. They are looking for Tom Strong apparently. Not sure about this one. May give it a try, depends on how much else I go for.
There's not much else new from DC this month but with
The Doomsday clock
and the build up to
Action Comics
1,000th issue due later next year plenty to keep me entertained. Nothing grabs me from the other big publishers either, Marvel included. Just the second issue of
Marvel 2-In-One
with The Thing & The Human Torch continuing their search for Reed & Sue the two missing members of the Fantastic Four will end up in my subscription box in January.
So what do the smaller publishers have to offer?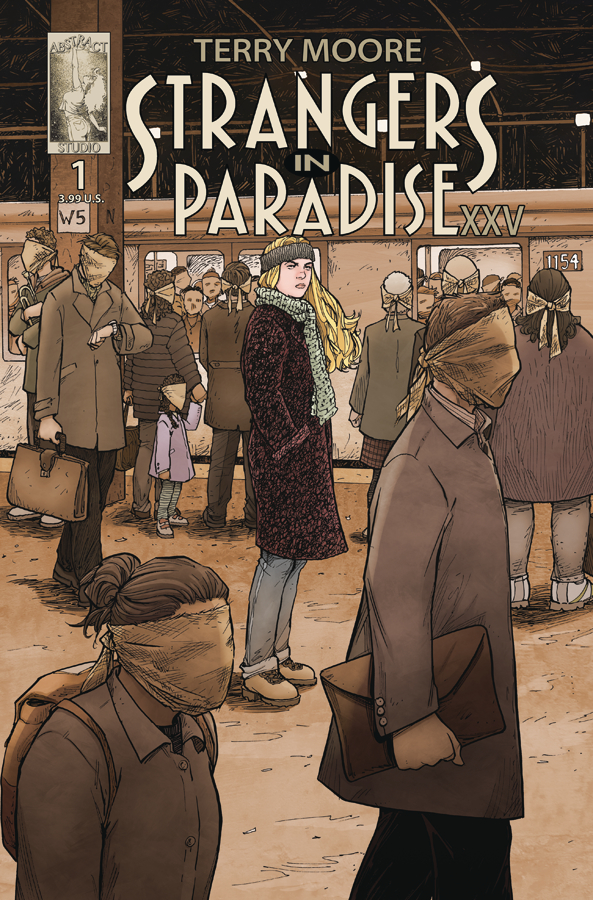 First up is Abstract Studio's with a 12 issue mini-series returning to the long running
Strangers in
Paradise
that established Terry Moore in the comics world. Francine & Katchoo are living the dream when a former Parker girl appears on the scene. Worth a go I think!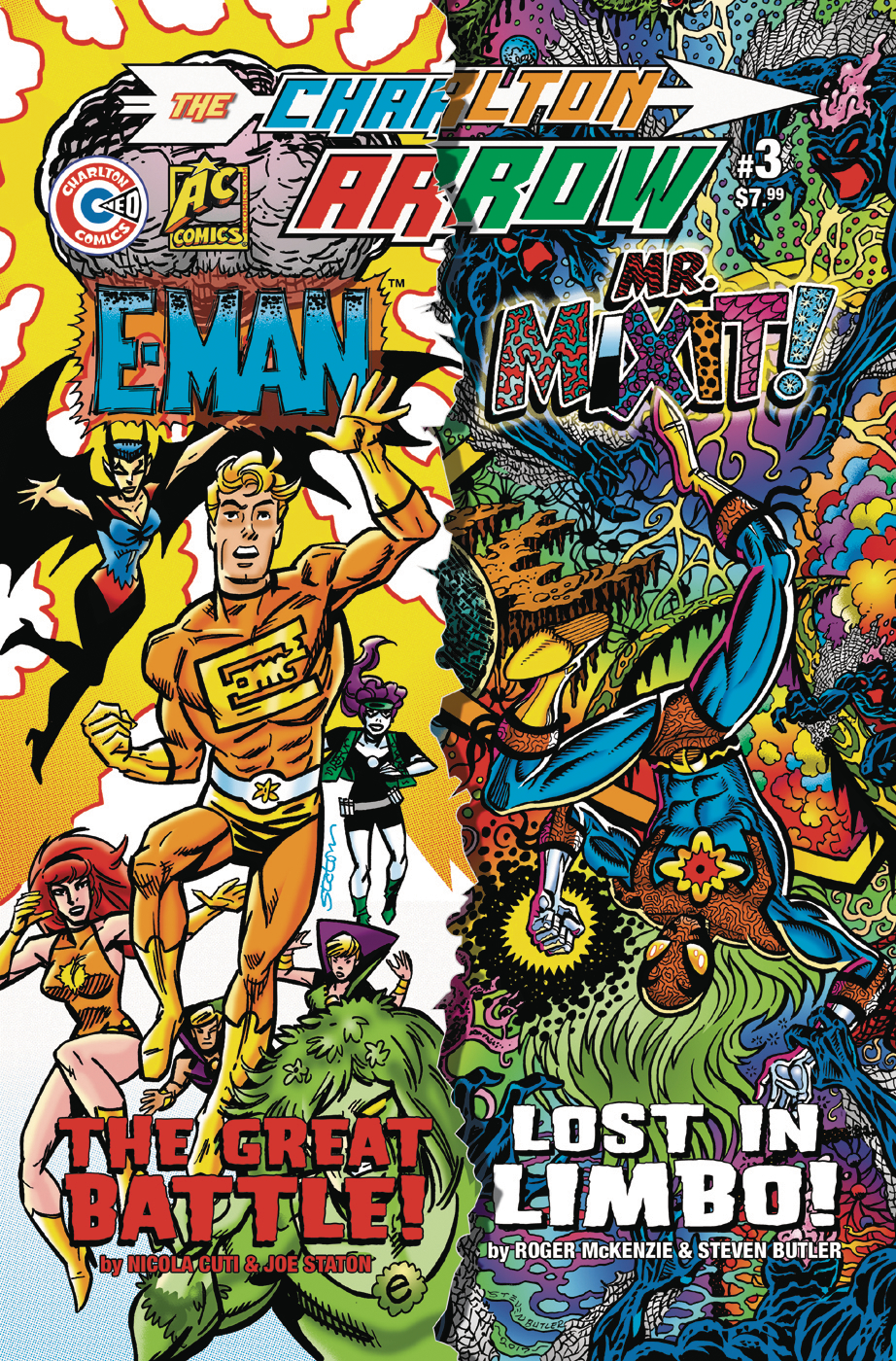 The third issue of the new volume of
The Charlton Arrow
is also out this month. A joy for all Charlton fans and I urge you all to support this project. Great stuff!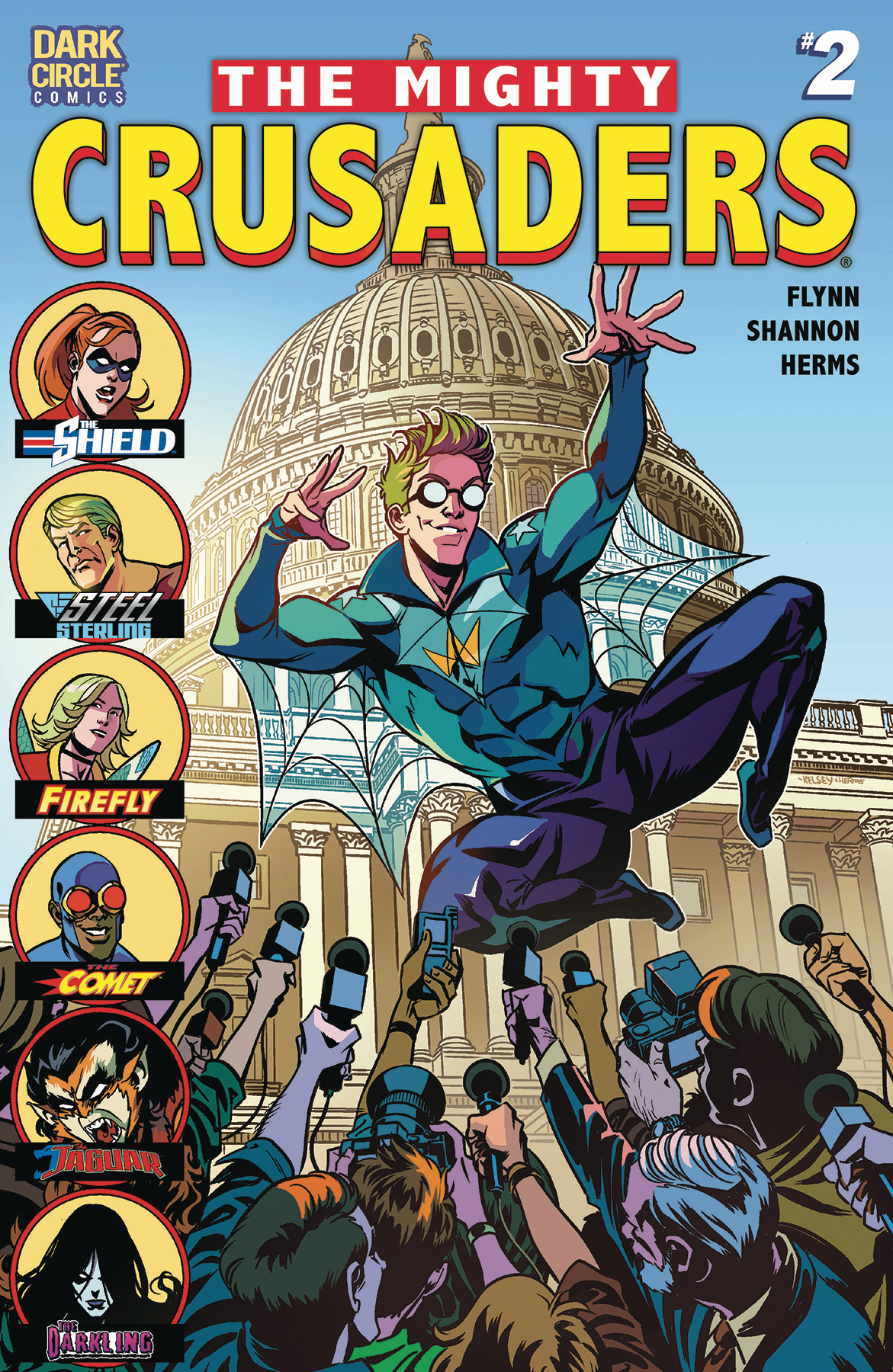 The second issue of the relaunched
Mighty Crusaders
hits the stands from Archie/Dark Circle. I have high hopes for this one as a fan of the old MLJ/Archie adventure superheoes. There's also a collection of classic horror stories in Chilling Adventures in Sorcery in a 192 page black & white edition! Then there' Battlestar Galactica vs.....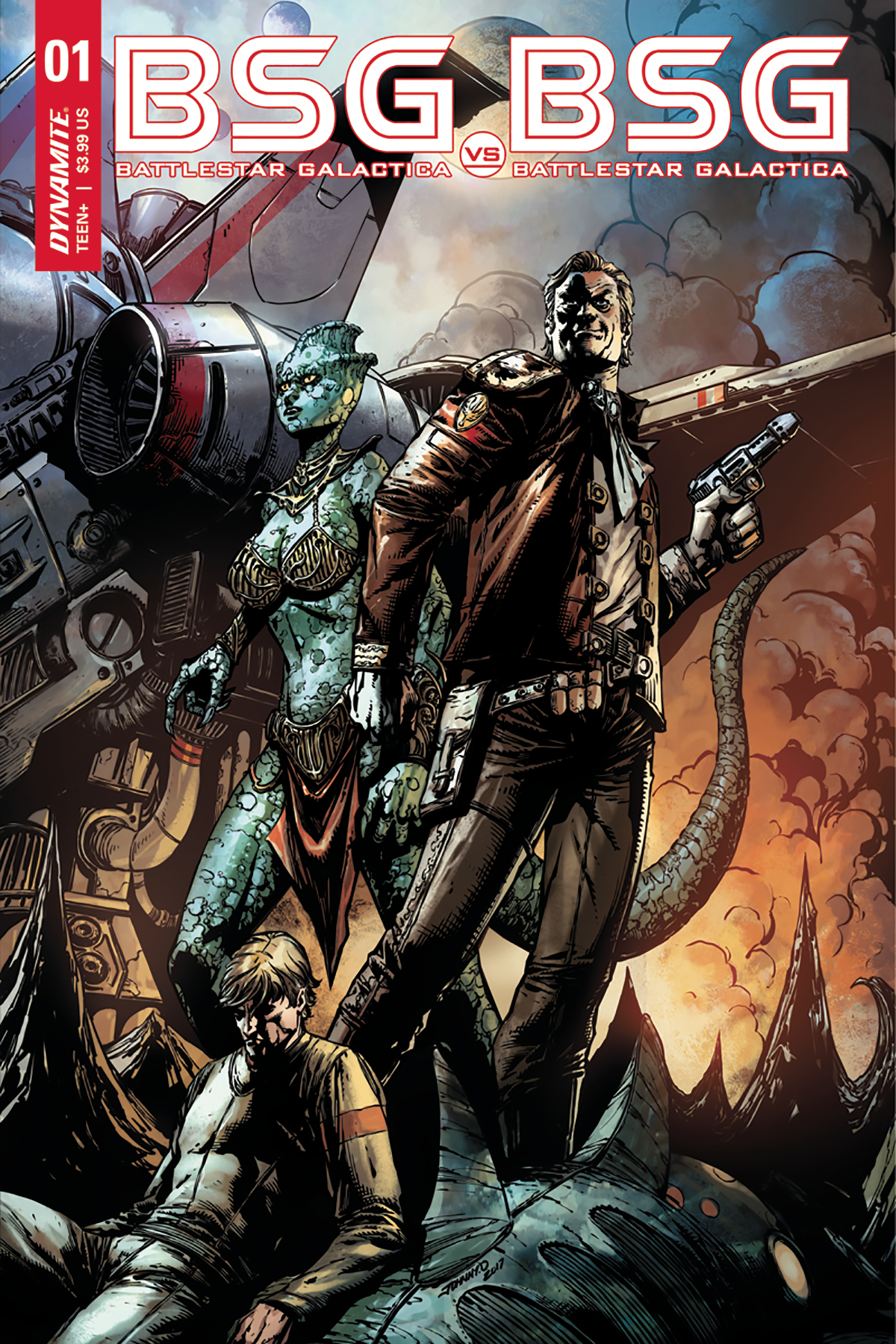 We meet the last Cylon in a crossover by scribe Peter David. Ok I'm game for this one!
Last but far from least (and for some reason in the magazines section is the latest issue of
The
Creeps
, the revival of Warren's horror tradition. Order your copy now! Buy, buy, buy! I'm a fan can you tell!