Launched in 1961 Commando has proved a success as generations of readers continue to enthrall to the adventures of war and conflict to the current day. The sole survivor of what was once a major genre of the comics industry in the UK, this "pocket sized"comic has just reached it's 5,000th issue. An incredible achievement.
The all-new story inside focuses on commando's what else could the editors have chosen for this landmark edition! It has an embossed cover by Ian Kennedy who we are told has created no less than 1,200 covers for Commando. Amazing.
I also picked up #5002, Zig-Zag-or Die which is partially set in the Spanish Civil War and the odd types of aircraft interested me.
Two other issues are available: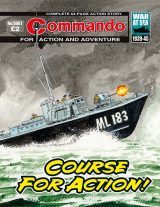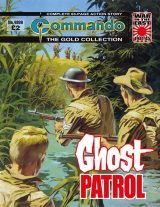 On sale now in WH Smiths and other good newsagents. Next lot out on March 23rd!