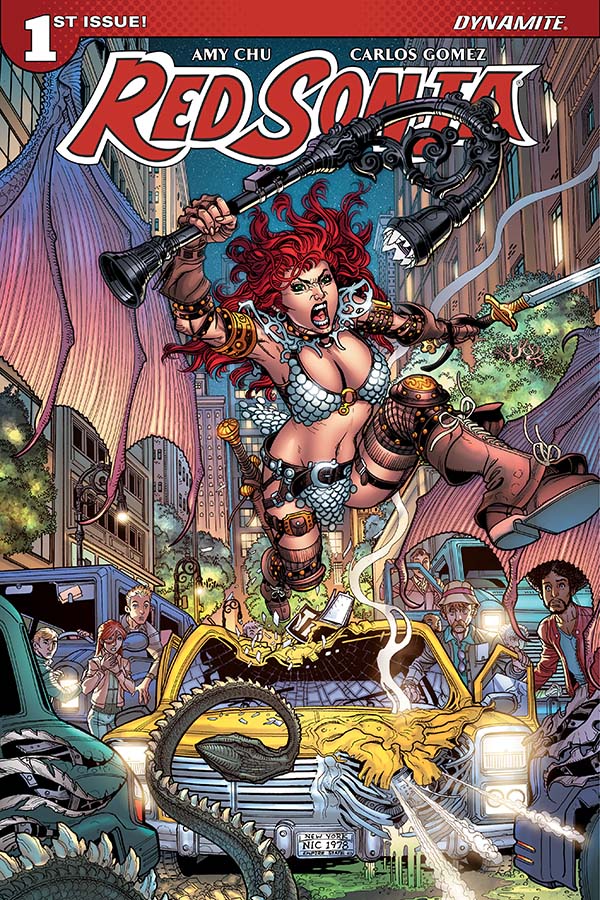 Red Sonja #1 (Dynamite)
Amy Chu (w) Carlos Gomez (a)
Following the best selling #0 issue which reintroduced Red Sonja last month, everyone's favourite red-haired barbarian returns in her own full blown solo series and she's here in our time causing mayhem in down town New York. What's not to like.
The cops think she's raving mad and can't understand a word she says and my, what a big sword you're waving about luv. One for the looney bin?
Except on arrival at the local asylum some NSA agents pick her up. Sonja is above the cops "pay grade" who knew. So what or who is manipulating events? Yeah you can probably guess but how come there's this one cop who can communicate with her?
What is the connection?
Oh and you guessed it Sonja escapes into modern day New York.
The great game is afoot!