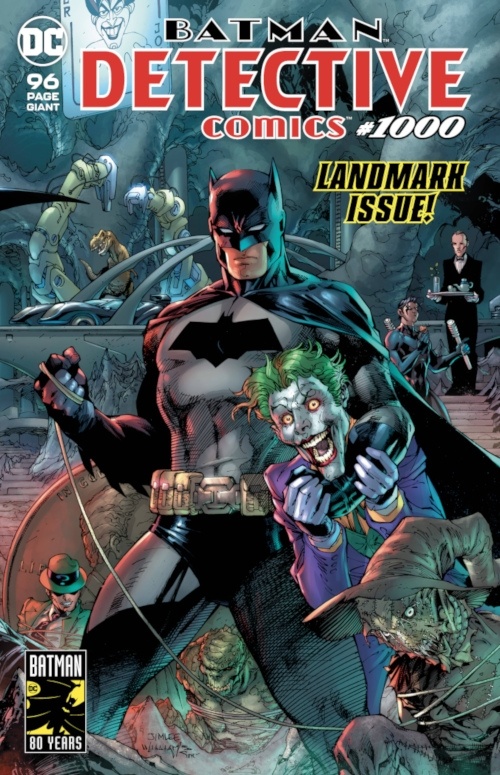 One of the things I used to look forward to as a teenager was the announcement of the top 30 with Alan Freeman on a Sunday every week. With comics getting hold of similar information is actually more difficult because although there is a sales chart produced by Diamond with "estimates by both Comichron and ICv2 these are just estimates and don't actually tell us what was actually sold.
These charts represent the orders that comic shops make. These do not include sales elsewhere and only relate to North America. As we all know some comics are over-ordered because sometimes shops don't guess fans "wants" correctly and in all the large shops there's usually a comic that just isn't selling. At the same time others are woefully under-ordered and never seen by some punters.
It was the "speculators" that drove me out the hobby in the nineties. The last straw for me was going to pick up a title of a comic of which there were two copies left but the guy in front to me took both. One the read one to sell on if it took off. I can't even remember what it was but fortunately that has more or less gone out of the window.
These days very few newly published comics attract premium prices, though there are a few chancers on E-Bay. The advent of the Trade Paperback has ensured access to stories that we might want to catch up on if we've missed the originals. I was in hospital during the release of The Doomsday Clock and am now happy to wait for a collected edition when they eventually finish the damned thing!
Meanwhile I do like to see what's selling and although there is a Top 500 chart, it's the top 30 that interests me most. Just like my teenage years I thought I'd publish a monthly look at the charts, what's in it, what's bubbling under and where the stuff I buy has gone!
These charts are several weeks old so to speak and the latest info is for March so here's the top 30
1. DETECTIVE COMICS #1000 (DC)
2. BATMAN WHO LAUGHS THE GRIM KNIGHT #1 (DC)
3. DOOMSDAY CLOCK #9 (DC)
4. BATMAN #67 (DC)
5. BATMAN #66 (DC)
6. HEROES IN CRISIS #7 (DC)
7. AMAZING SPIDER-MAN #17 (MARVEL)
8. AMAZING SPIDER-MAN #18 (MARVEL)
9. SPIDER-MAN CITY AT WAR #1 (MARVEL)
10. JUSTICE LEAGUE #20 (DC)
11. VENOM #12 (MARVEL)
12. JUSTICE LEAGUE #19 (DC )
13. INCREDIBLE HULK #181 FACSIMILE EDITION (MARVEL)
14. COSMIC GHOST RIDER DESTROYS MARVEL HISTORY #1 (MARVEL)
15. SPIDER-MAN LIFE STORY #1 (MARVEL)
16. FANTASTIC FOUR #8 (MARVEL)
17. IMMORTAL HULK #15 (MARVEL)
18. AMAZING SPIDER-MAN #16. (MARVEL)
19. DAREDEVIL #3 (MARVEL)
20. UNCANNY X-MEN #13 (MARVEL)
21. AVENGERS #16 (MARVEL)
22. SUPERMAN #9 (DC )
23. UNCANNY X-MEN #14 (MARVEL)
24. AVENGERS #17 (MARVEL)
25. GREEN LANTERN #5 (DC)
26. STAR WARS VADER DARK VISIONS #1 (MARVEL)
27. IMMORTAL HULK #14 (MARVEL)
28. HARLEY QUINN #59 (DC)
29. CATWOMAN #9 (DC)
30. WALKING DEAD #189 (MR) (IMAGE)
DC take the top six positions and
Detective Comics
is overwhelmingly the top seller as expected with over a half a million copies sold! Marvel have more entries and only one title from another company takes a place, Images top selling
Walking Dead.
I stopped reading that a long time ago and is the only part of my collection I sold. (Needs must at the time).
The number of copies is quite low if you look closely.
Detective Comics
had large sales because of it's collectability and multiple covers. Only the next two T
he Batman Who Laughs The Grim Knight
and
Doomsday Clock
sell over 100,000 copies. The main
Batman
title at four sells 84,000 copies and even the popular Spider-Man drops to just 78,000.
The Walking Dead
at 30 sells just 43,000 copies.
There was a time when comics were million sellers,
Superman
for example but comics are no longer cheap, self contained or as easily available due to the arrival of the Direct Market. Even in the UK it's no longer possible to pick up comics in the local newsagents. Comic shops are almost the sole place to go.
Firefly: Bad Company
takes the number 100 slot with just 19,000 odd copies. The chart lists 500, the sales of some are quite derisory and that's excluding re-orders which also appear at the bottom end of the charts.
These sales figures do not cover the UK which is what I would be interested in. But then the circulations of our own surviving comics are not known. Neither
2000AD
nor
Judge Dredd Megazine
publish figures. I believe the humour title
The Beano
sells 34,000 copies but the circulation of
Commando
from the same publisher is not publicly available. Of course these comics are mostly sold in newsagents though I subscribe to
2000AD
& the
Megazine
because the nearest stockist is quite a journey away!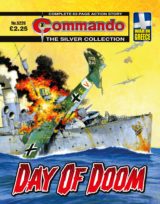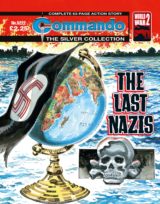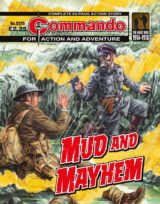 There are of course Marvel UK reprints, several titles in fact. Not cheap but contain the equivalent of at least three US comics sometimes more making them pretty good value. Titan has stopped publishing DC Comics leaving them with just
The Simpsons
(now in US format) and
Doctor Who.
However the monthly coverage of comic sales will concentrate on US editions. There is no way of telling what sells in the 100 plus comic shops in the UK (plus mail-order outlets) all I know is that Britain sells the equivalent of 10% or so of US publishers output.
So this post will cover only the US charts, mostly the individual comics but also sometimes the trades as the smaller companies particularly Image do better here. The top selling TPB was
The Walking Dead
Volume 31 though DC's more expensive
Detective Comics: 80 years of the Batman
Hardback was top for price. Still haven't read that, I must get around to doing that soon!
A lot of comics I buy feature well down the charts such as
Blossoms 666
which lingers at 190 with just 7,900 sales! Starting next month I will concentrate on commenting on the US charts.
For the full March 500 go to: www.comichron.com/