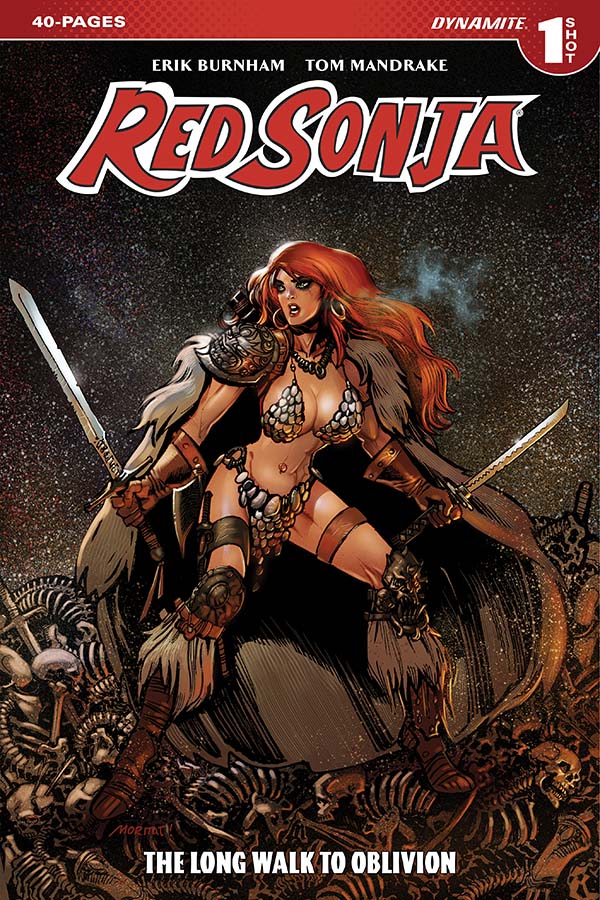 Red Sonja: The Long Road to Oblivion #1 (Dynamite Entertainment)
Erik Burnham (w) Tom Mandrake (a)
The new Red Sonja series is set in the modern world which gives her story a twist. I doubt if she'll stay here forever but for the time being it's great fun. So what exactly led to our flame haired heroine being trapped in the twenty-first century. And what other mysteries await Sonja?
This extra length one-shot from Dynamite tells the tale. Here's a preview.
And if you ask me that fella in the bar was lucky she only cut off his nose....