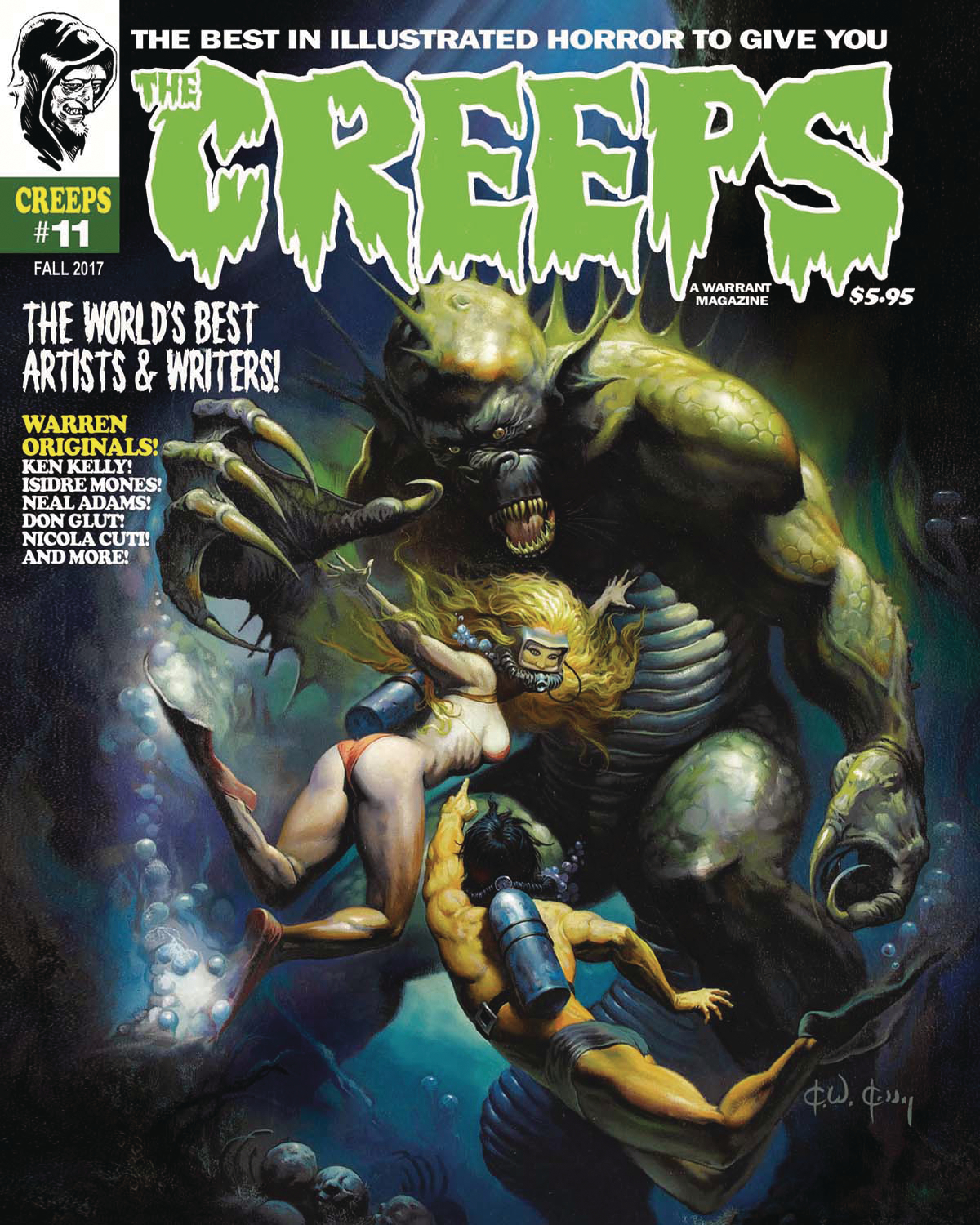 At long last my copy of the new Creeps magazine arrived in my local comic shop. Although this has been published for a while (hence the issue number) it has only just started being distributed by Diamond. I can only hope that at some stage they will make an arrangement with the publishers to offer the back issues which are still available.

A magazine size black & white magazine in the classic "Warren" style this was a joy to read. Even the letters page, a welcome feature in the modern age was reminiscent of the days of old. An anthology of horror stories featuring no less than seven stories of varying interest and quality, just like Creepy itself.

Starting off with sibling rivalry in Sister Act the fate of the betrayer will leave you shocked to the core. The "amusing" If you knew Sushi comes up next taking place under the sea. The ending will literally "creep" you out.

The Ringing of the Bell, Parasite and Man's Best Friend are three entertaining little stories but The Flayed Hand didn't work for me nor did Pack Men which I felt was rushed with art that was sub-par.

Overall however this is a package you should pick up in your local comic shop and place a regular order for.

Highly Recommended.