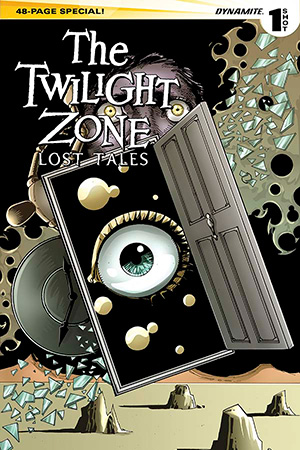 The Twilight Zone: Lost Tales (Dynamite Entertainment)
Mark Rahner (w) Various (a)
The Twilight Zone was one of those iconic TV shows that people of my generation grew up with. A series of weird tales with twisted endings. Dynamite Entertainment have been publishing a regular title based on the TV show, of which this is a prestige format edition that I purchased on a whim. There's only so many titles that I have time to read or money to buy!
There are three stories in this edition with good artwork and with the exception of the first story an enjoyable read. A victim of torture seeking revenge, moral dilemmas on a new planet for mankind and a device to see souls are the themes within.
This isn't the first time The Twilight Zone has been a comic. The now defunct Gold Key company ran a 92 issue series from 1962 until 1982.
Meanwhile Dynamite continue the fine tradition which may be worth a try if you dare enter..The Twilight Zone yourself!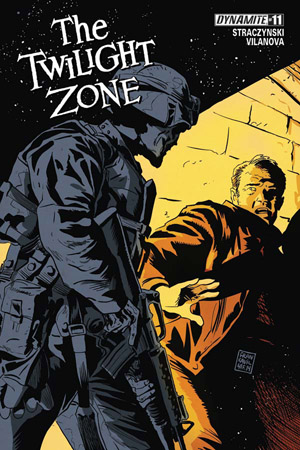 Written by the maestro Michael J Straczinsky himself!