Klarion (DC Comics)
Ann Nocenti (w) Trevor McCarthy (a)
The latest addition to the revamped DC universe is a take on an obscure but not forgotten creation of the late Jack Kirby, Klarion the witch boy. Originally appearing in the seventies in Kirby's
Demon
series, Klarion has popped up from time to time most notably in the epic
Seven Soldiers
epic.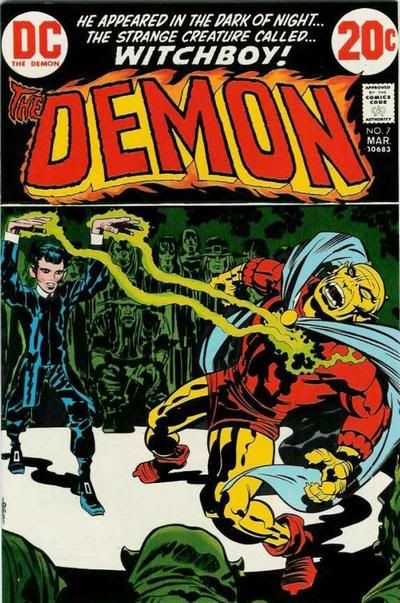 Frankly he can be a bit of brat in whatever incarnation of the character you choose as this scene from the
Demon
illustrates.
However he can be good fun if used in the right hands and after turning his teacher into some kind of small creature off he goes in search of refuge and a new home. At the crossroads of the multiverse he picks up a lift from Beelzebub the barber...right.
After being dropped off in mainstream DC reality (I nearly said "our", go figure. I do realise this is fiction y'know!) his adventures begin with his intervening to prevent bullying and attracts the attention of a girl.
Of course this being comics. nothing is straightforward (as his choice of lodgings shows) and he is being watched....
Klarion
is a brave choice for DC to publish given so many titles based on minor characters have failed in the "New 52", but one I will be giving a chance.