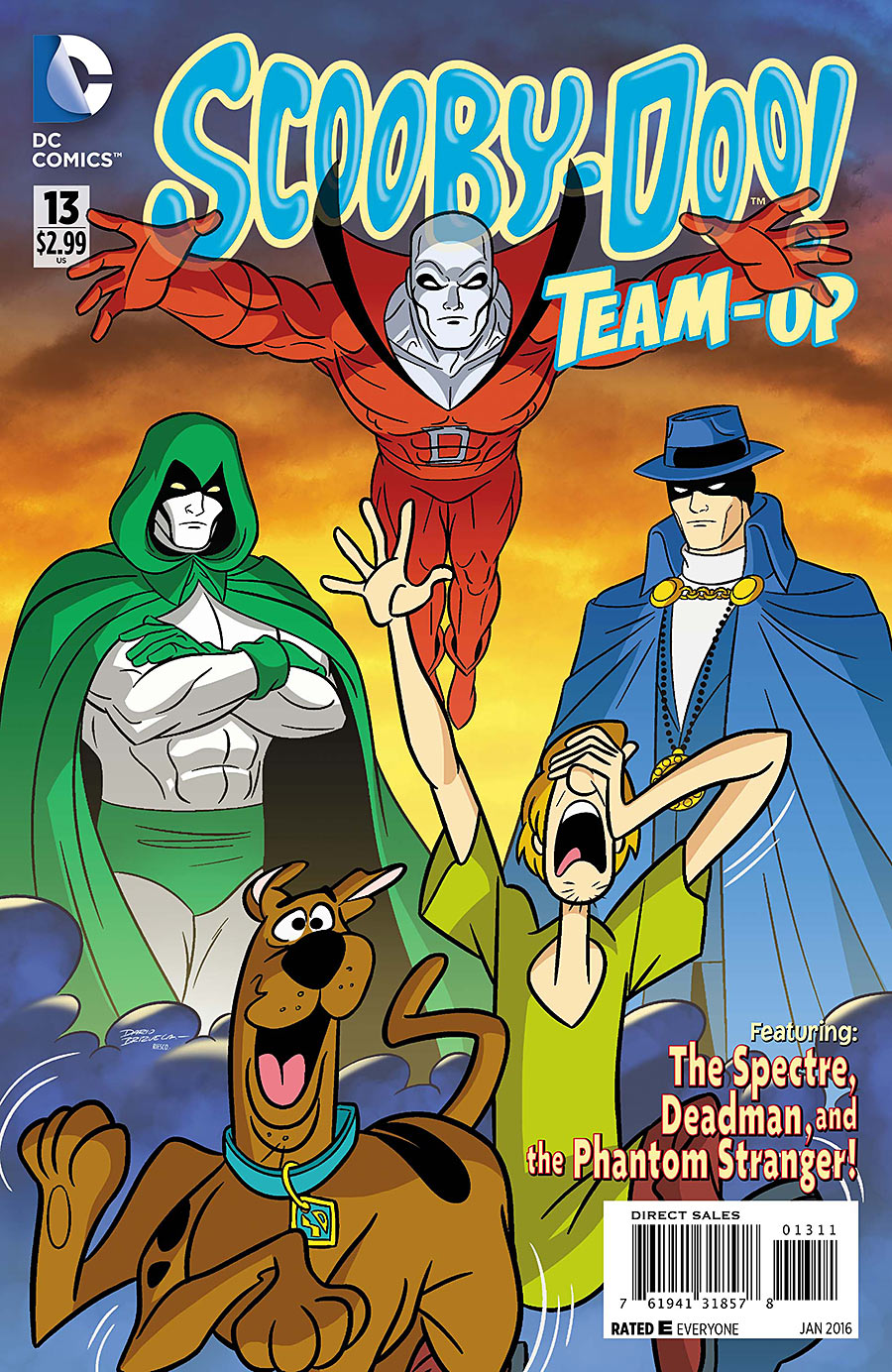 Scooby Doo Team Up #13 (DC Comics)
Sholly Fisch (w) Dario Brizuela (a)
One of the more memorable and still popular kids cartoons was Scooby Doo. A new series is out in the United States shortly and like a lot of these types of shows Scooby Doo has generated a lot of comics over the years. The franchise currently belongs to DC Comics, who publish not one one but two Scooby books.
This issue (out now) caught my attention because of the appearance of mainstream DC superheroes, The Phantom Stranger, Deadman and The Spectre. This comic is obviously aimed at the younger market so expect more Super-Friends than Justice League!
Nevertheless this was a fun break from the angst of of mainstream comics as the Phantom Stranger turns up at he Scooby Gangs house asking for help to find missing ghosts.
Where to look? A ghost town of course!
A previous issue featuring Batgirl, Harley Quinn and Poison Ivy picked up a lot of attention and ended up attracting ridiculous prices on E-Bay. I doubt this will but comics should be about having a bit of fun and this certainly fits the bill.
Oh and here's a clip from the seventies when the Scobbies met Batman. Well it is Saturday morning!