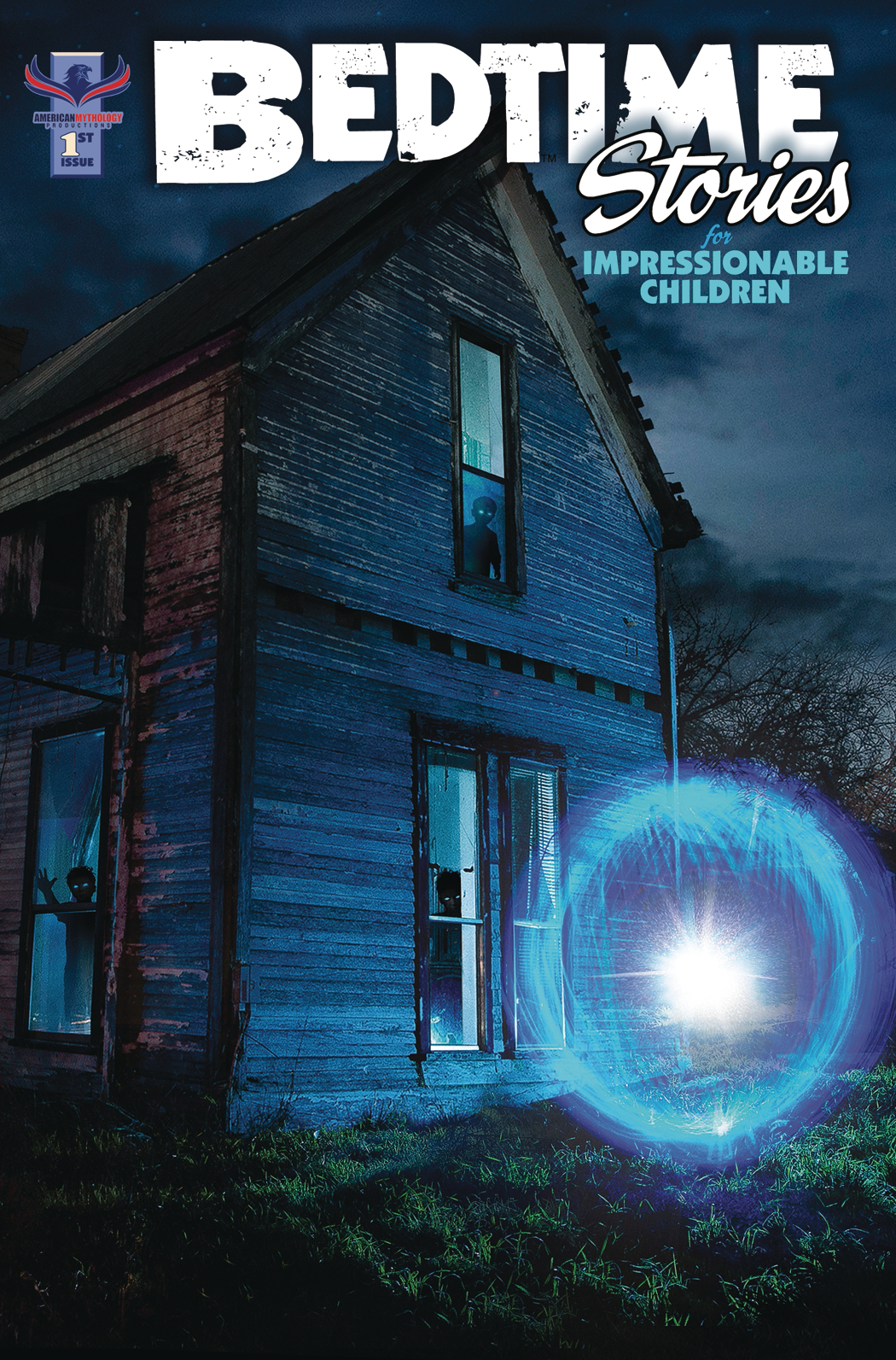 Bedtime Stories for Impressionable Children # 1 (American Mythology)
Various
(w) & (a)
There was a time when mystery & horror comics were dominated the comic racks with all major companies producing a range for every taste. With the removal of some of the restraints of the Comic Code Authority these boomed once again the seventies, yet today are non-existent except for the occasional small press title.
Frankly anthology comics were always a hit and miss, but having consumed so much material from DC, Marvel and the Alan Class reprints I've always been a fan and on the look out for a revival. The first of two from the new publisher American Mythology arrived this week.
Produced in glorious black & white this comic has three stories linked by an "Uncle Lorenzo" sequence which were a joy to read.
The first story,
40 Whacks
is from the legendary Jim Shooter with art from Joe James and has a moral about bullying. The second
Feature Flash of Inspiration
tells the tale of a a loudmouth who should have kept his trousers on, some gangsters and an atom bomb. Don't ask, just read.
Finishing with a nightmare story simply called
One of those Mother-Daughter Things
will simply make you really afraid to cross the mother-in-law.
Support this title we could do with more!
Oh and here's the variant cover....