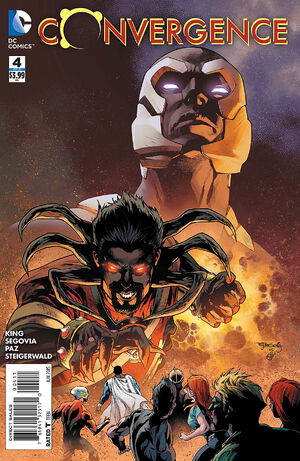 Convergence #4 (DC Comics)
Jeff King (w) Stephen Segovia (a)
The
Convergence
saga reaches it's half way point as the fourth weekly issue and final set of the tie-in issues hit stands this week. The arrival of some of the survivors from Earth Two to the world of Tellos without their city surprised our villain somewhat and frankly the decision to focus the action around these characters also came as some what of a surprise to the majority of readers.
There is something beneath the planets surface that Tellos is afraid of and our heroes set out to discover the secret that may hold the key to the salvation of all the cities being kept in thrall and forced to fight each to the death.
Enter Deimos being pursued by the mechanical minions of Tellos. Believing him to be a potential ally, which the wiley villain plays on, they set off to the underground world of Skataris also transported to this patchwork planet. Here the heroes discover they have been "played" and are on the wrong side as they enter conflict with The Warlord.
And deep below in the centre of this world a prisoner is found.
Wanting release.
And Deimos will do so for a price..............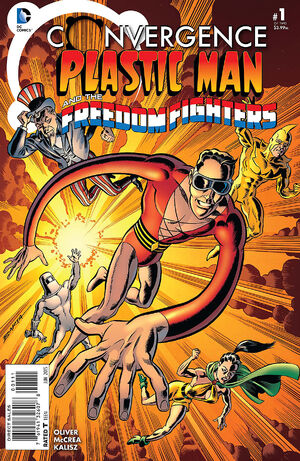 Meanwhile the heroes of the 56 cities discover where they are, get their powers back and prepare to fight in no less than 40 tie-in two part issues some of which are more interesting than others.
The pre-crisis Superboy finds himself trapped in a 30th Century dome with the Legion of Superheroes and misses his dog. Meanwhile Brainiac 5 tries to find a way out.... Then there's Plastic Man and the Freedom Fighters stuck in New York from Earth X where the Nazi's won the Second World War.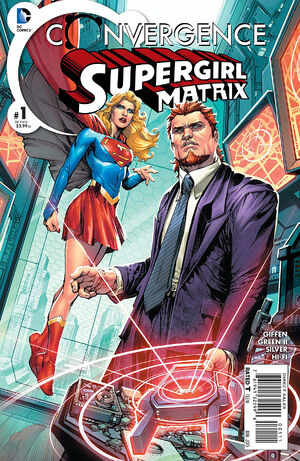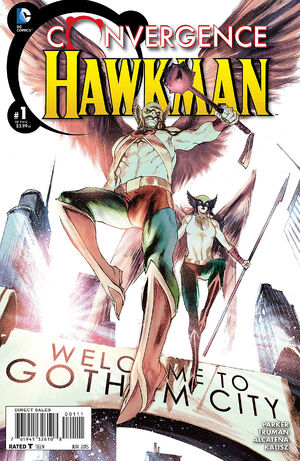 The return of the matrix Supergirl was an unexpected treat especially since her foes do not realise what she is and doesn't have the same powers as a Kryptonian while Hawkmans appearance is thankfully as a Thanagarian cop, the version from the sixties that many will be familiar with.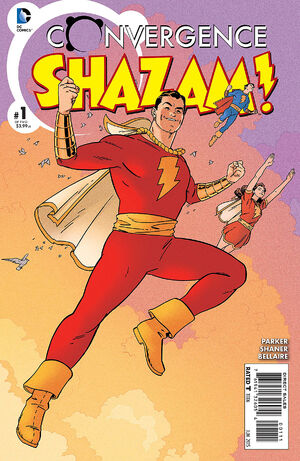 The Charlton era heroes return in The Blue Beetle and the big cheese Captain Marvel and the rest of the Marvel family reappear in Fawcett City. Great fun.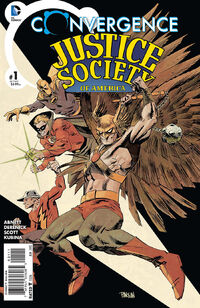 The Justice Society returns from oblivion and then there's Booster Gold...
When DC said every story counted they meant it.
Worth picking up.