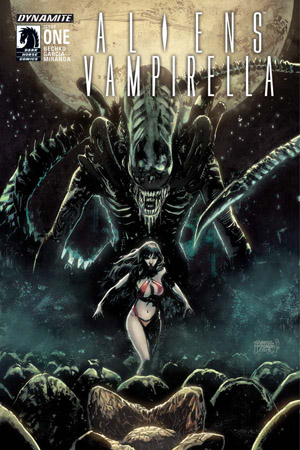 The latest issue of
Previews
the comics catalogue contains a solicitation for one of those unusual cross-overs that can only happen in comic books!
We have recently had a string of Star Trek crossovers with Doctor Who, Planet of the Apes and currently Green Lantern with IDW. Now Dynamite Entertainment brings Aliens vs Vampirella.
The solicitation reads:
Humans have begun to colonize Mars, but something ancient and sinister got there first. Now Vampirella is faced with a mystery only she can solve, and the bloody realization that some monsters should never be awakened.
On sale 2nd September. I've pre-ordered mine. Do you dare to join me for the horror?