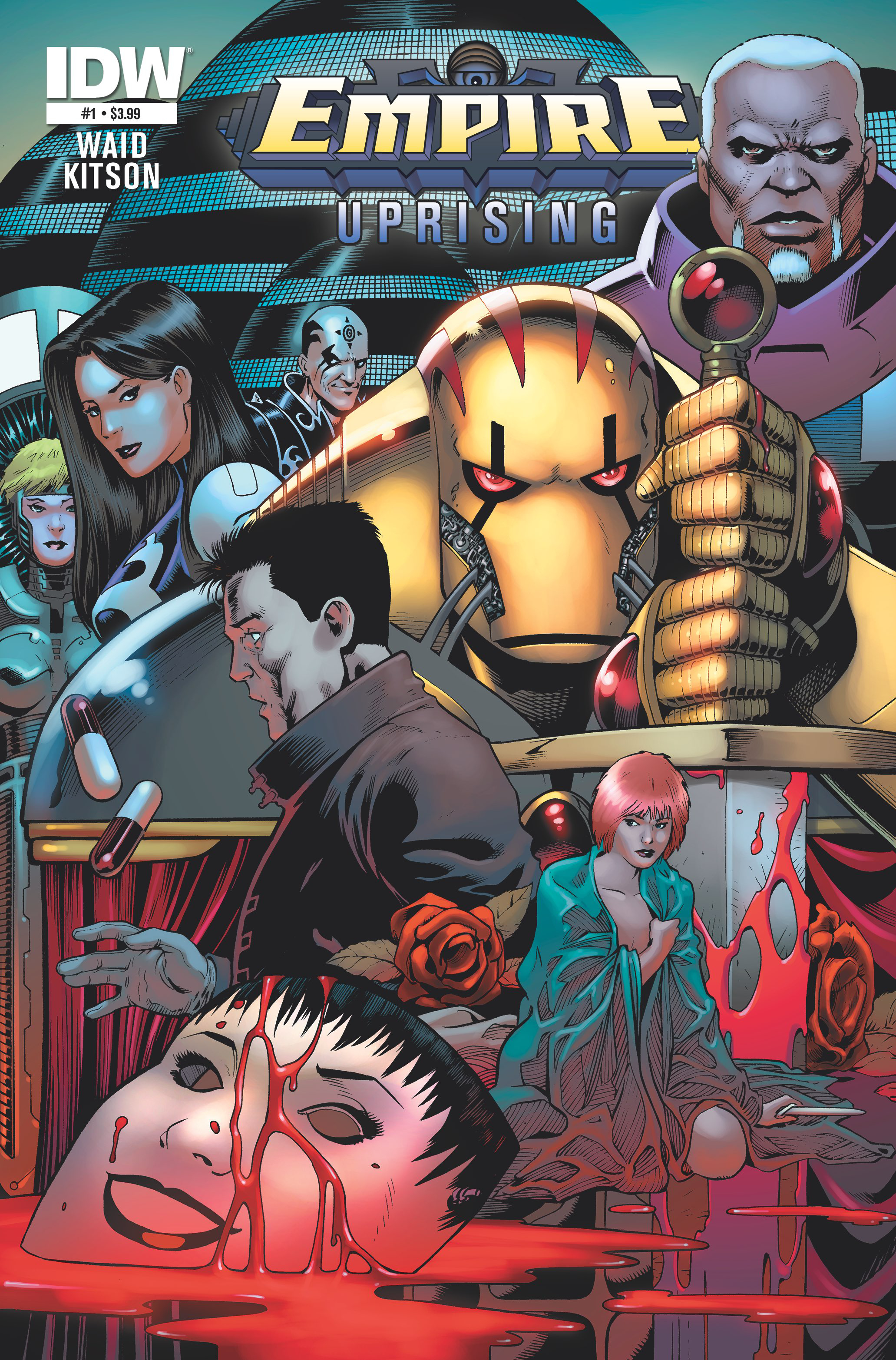 Mark Waid (w) Barry Kitson (a)
It's been a decade since the last instalment of this story was printed. It ended with Golgoth murdering his daughter who had betrayed him....
We return to the nightmare world that the super-villain has conquered as only one year has passed since the death of Princess Delthi, and the world is taught she was murdered by rebels. Like any dictatorship truth is in short supply and the worlds citizens have to observe a three minute silence in her memory.
The penalty for not doing so is "simply" death.
As we learn from the unnamed teacher in the opening pages:
"This is a golden age children. No one who has ever lived is more respected than Golgoth for bringing a rigid peace and order to a chaotic world these past three years"
The price has been oppression and genocide.
At the moment of the observance the remaining resistance attacks.....
The first volume was an excellent series and had a cult following but not enough to keep it going at DC Comics. The sequel published by IDW was originally published as an on-line project but the print comic contains extra art.
I highly recommend not only this series but you should pick up the Trade Paperback of the original 10 issue run first.
You won't regret it!
Tell 'em Howie sent ya!