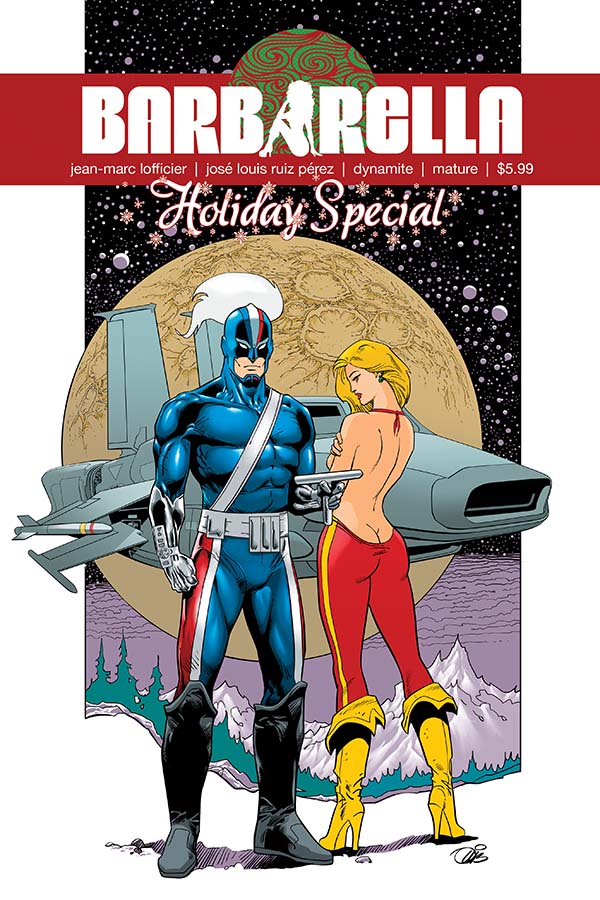 Barbarella Holiday Special (Dynamite Entertainment)


Jean-Marc Lofficier (w) Jose

Louis Ruiz Perez (a)

Fancy a bit of an off beat murder mystery for the Christmas holidays then this is for you. On Planet Christmas run by Santa a murder has occurred and who does he call to investigate? Of course Barbarella our sexy adventurer.

It's bad for business see. There's no kids and the planet is outside the laws jurisdiction so it's a place for the rather dodgy class of galactic characters to come to. Santa's killer robots keep the peace! You couldn't make it up, well actually Jean-Marc Lofficier does and a jolly good adventure it is.

Of course Barbarella doesn't "do it alone", . She reminds Santa she's not a detective so he provides her with a rather handsome superhero from the past. Will they catch the culprit in time?

Here's a sneak preview of a rather extra long story!