The Savage Sword of Conan the Barbarian #167 (Marvel Magazine)
Gerry Conway (w) Michael Docherty (a)
Every so often I like to dip into the world of Conan especially the black & white magazine size Savage Sword series, These are usually terrific adventures and I have yet to be let down.
This issue features part two of
A Hyborian Odeyssey
and sees our hero and his crew kaming their way along the coast of an unknown land when the need to make landfall for water and supplies and come under attack.
Birds carrying fire nearly destroy their vessel which is only finally saved by Conan chopping down the mast leaving him and his crew stranded for the time being. Who or what is responsible for his plight?
Attacked and captured by the locals Conan finds himself captive of a wizard controlling a seemingly unhappy tribe but his control over beasts trumps the ways of old with his ways of blood and sacrifice. Taken with a young girl (there's always a maiden involved somewhere the captive pair are thrown in a cave of a rather large bear.
However as one would expect Conan and his companion escape and head to the woman's tribe. She tells the story of the coming of Anpakh who had taken over the neighbouring tribe of Malagu. War had now come to their lands.
Conan of course leads the Shuta against the wicked wizard frees all and gets help to go on his merry way. A minor but entertaining chapter in the barbarians journey through life.
I have a few more of these to read over the weeks ahead but for now have just ordered the relaunch of
The Savage Sword of Conan
which has returned to Marvel though in the full colour format like its companion title
Conan the Barbarian
which precedes it by one month. At least it's a "mature readers title" so I'll wait & see whether the comic will be a worthy successor to the original.
Here's the cover of #1 due in stores Feb 13th 2019!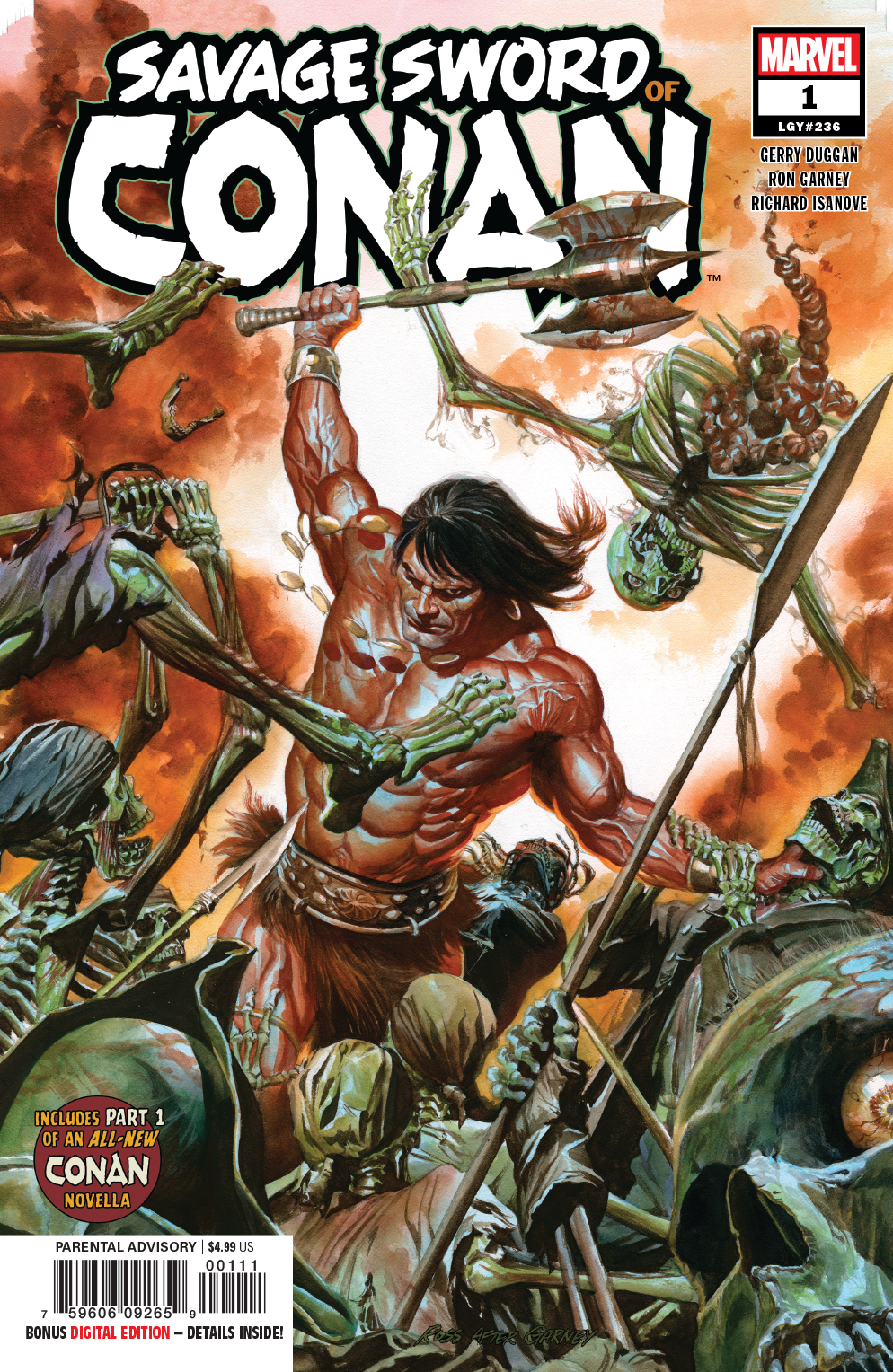 And artwork for the cover of #2 due Feb 27th 2019