It's time to send in orders from the March issue of Previews but for me just a quiet month as only two items caught my attention this month.
DC is releasing the second half of it's be Convergence event and new series will not be solicited until next month. There's 15 "new" comics coming in June but a couple are really only relaunches, I'll take a loook at these next month.
In the mean time Archie comes to..the end?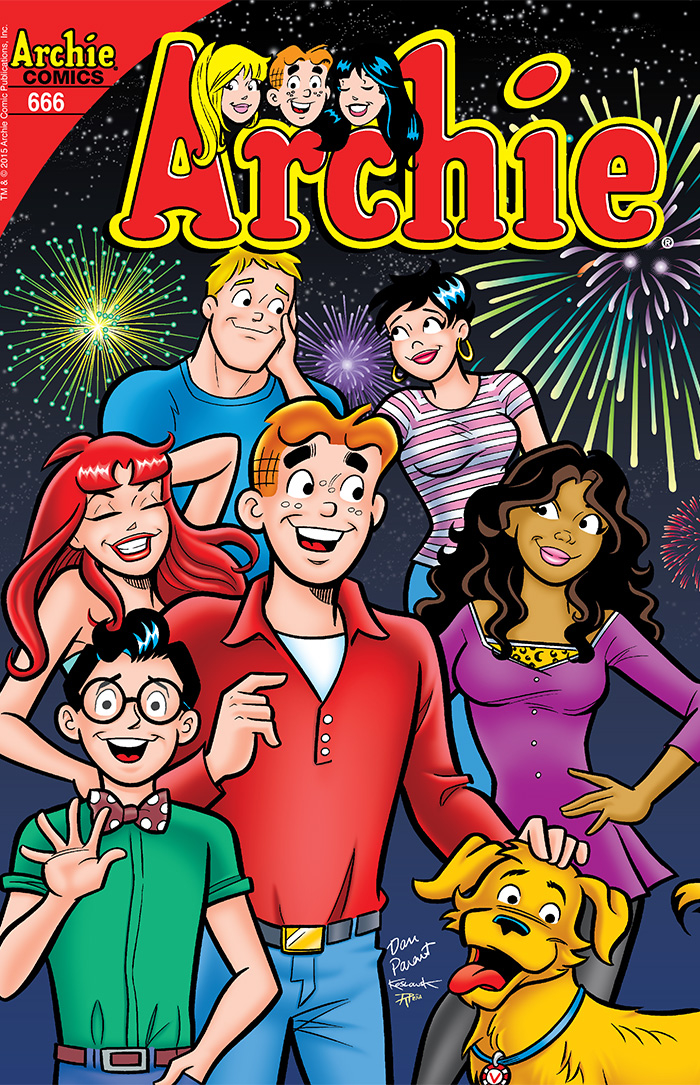 Archie #666 (Archie Comics)
Not content with relaunching it's old superhero line or making waves with excellent
Afterlife with Archie
and the new look
Sabrina
, Archie comics are ending the old style Archie himself with amusing numbered issue 666!
The last issue of Archie and his gang, Betty, Veronica Jughead, Josie and the rest comes out this May as the company takes a big risk in changing their core character into something "more modern" starting in June.
I only dip into Archie from time to time, but this issue is bound to sell out quickly especially since they're going the whole hog and releasing a multi-cover edition that links up to form one big image. Just the one will do me.
Talking of Image: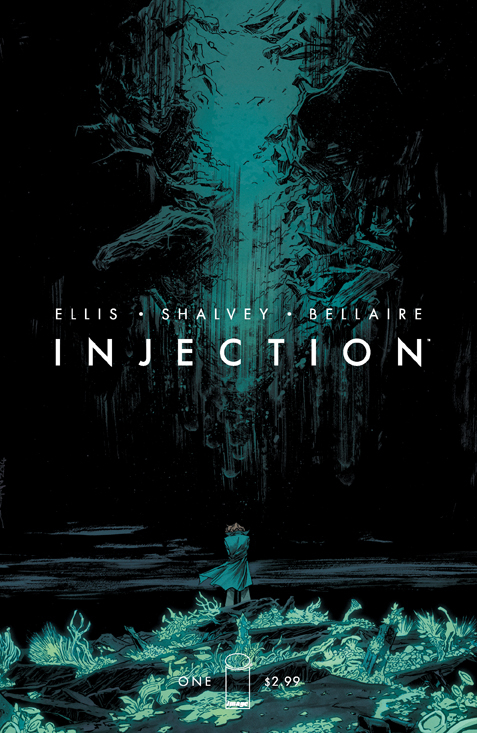 Injection (Image Comics)
Warren Ellis (w) Declan Shalvey & Jordie Bellaire (a)
Not content with one Image series, British writer Warren Ellis releases his second on-going comic with Image. Injection is solicited as a mixture of science fiction, mystery, crime, horror and techno thriller (their description not mine) and according to the blurb:
Once upon a time, there were five crazy people, and they poisoned the 21st Century. Now they have to deal with the corrosion to try and save us all from a world becoming too weird to support human life.
OK, I'll give it a try. Warren Ellis is currently also writing the excellent science fiction series
Trees
for Image, which will shortly have a collected edition of the first story arc released. Worth purchasing if you missed the original comics.